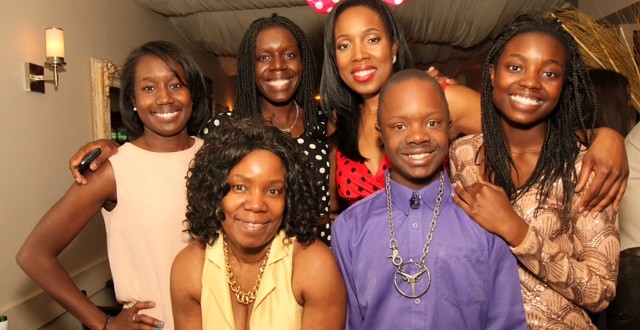 Third Annual Fundraiser a Success
I was recently asked to write a blog about the Matty Jae Youth Foundation's third annual fundraiser that took place at La Creole, a Haitian-inspired restaurant on St-Clair Avenue West, on April 30th 2015. Over a hundred people gathered in their best 1940s inspired outfits to celebrate and honour the life of Matthew Jean-Leger who passed away in May 2012.
Matthew was a one of a kind individual, to say the least. He was strikingly athletic and musically inclined. As his band, the Five Aces, played their reggae, R&B and soulful tunes (my favourite undoubtedly being Scandalous) I couldn't help but look into the crowd and notice the plethora of young and younger people swaying to the rhythm and singing along to the songs Matthew composed.
He always had a positive effect on people and could easily brighten up anyone's day with his infectious smile or one of his lame jokes. Throughout the night Heather O'Keefe, founder of StepStones for Youth and Aleke Dekker rom Evergreen, whose organizations were the recipients of the night, addressed the audience about the acuteness of mental health awareness amongst the youth.
On average 10-20 % of Canadian youth suffer from some form of mental illness. The Matty Jae Youth Foundation, which was founded by Matthew's sister, Woodney Pierre, strives to end the stigmatization surrounding mental illnesses through the art, mentorship and education.
Matthew's family and friends tragically learned that mental illnesses do not discriminate. Matthew was one of the strongest and most determined people I knew. He was encouraging and goofy all in one. He was the best big brother anyone could ever ask for. Thank you for shining your light!
Stella L-J